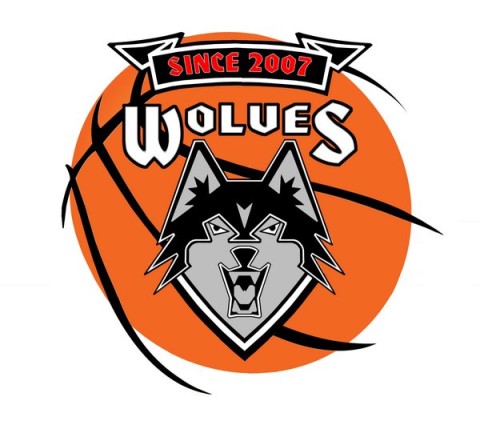 The WIS Wolves middle school basketball teams were established during the 2007-2008 school year. First, students voted on a mascot and 'Wolves' was easily the top choice of the entire student body. Basketball was the first sport created for the school due to the high level of interest by the students at that time. We started with both girls and boys teams, that has continued every year since its' inception with so many middle school girls and boys taking part. Through athletics at WIS we aim to develop sportsmanship, leadership, integrity, commitment, athletic skills, cooperation, teamwork and discipline.
The WIS Wolves traveled to their first ever tournament in Dresden, Germany in January 2007 and were hosted by Dresden International School. Both teams won all of their games in Dresden to get Wolves Basketball off to a successful start on the court. However, the emphasis is placed on the word 'student-athlete' as all participants have to make sure they are taking care of their school work in order to take part on the teams. We even established a WIS Wolves Student-Athlete Award, which is given out at the annual Awards Ceremony to one girl and one boy member of the teams that demonstrates excellence in the classroom, in the community and on the basketball court.
Over the years the teams have travelled to many places for friendly tournaments and competitions- Berlin, Bratislava, Leipzig, Warsaw, Krakow and Prague to name a few. These experiences have allowed the student-athletes to meet and make more friends as well as develop their social skills. We have also hosted several tournaments in which local schools and other international schools traveling from within Poland and abroad have taken part. One special event that we hosted in March 2011 was called the WIS WOLVES CANCER SHOOTOUT, in which all participating teams raised money to support the Children's Hospice of Wroclaw. The purpose, besides helping this great organization, was to teach the student-athletes that basketball is more than a game, that it can be used to make a huge impact in the lives of others. We are very proud of the fact that we were able to raise 10,000 PLN for the hospice!
Now in the 2016-2017 school year we not only open our brand new state of the art campus with an excellent gym and athletic facilities to continue to host tournaments, but we also celebrate the 10-year anniversary of WIS Wolves Basketball.
It's been an exciting 10 years for sure and we are looking forward to what the next 10 years has in store.
GO WOLVES!!
Nathan Cooper, WIS Wolves Creator and Coordinator